My power's are very spicule to me because I got theme for my clan, what not it's called the decagon. which mean all seeing energy eye, which give's me the complete control of all energy bass moves,attack etc see this power is the only one of it's kind. because of it's energy control ability which mean's that nothing you do will ever hurt me,as long as it's made up of energy or uses energy I can control it and or stop it thus making it powerless.
The Decagon Eye
My other Power includes magic base attacks due to the Tri-Delta seal on my aim that gives me the control over some super strong magic attacks, however the price for using this rear power which is that after about 5 uses my brain cell's start to brake down so that's why I don't use it that much.
The Magic Tri-Delta symbol
My new power would be something I just thought of,it's called the genius level's. which grant's me the power to become super smart making me able to solve any problem,or get out of a problem.
The Genius level seal (that appears on the head)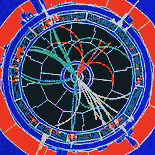 My move list when using the decagon eye
Splitting Atoms: (Decagon eye must be used) Sena take the atom's inside of a person's body,splits them thus turning that person into nothing but energy once more.
Atom diffusion: (Decagon eye must be used) Sena take's the person's atoms',split's them or change theme in any way she see's fit.
Atom Bomb: (Decagon eye must be used) Sen does not use a real bomb that's just a front name what she really does is power up a large amont of energy,hit the ground causing a explosion just like an atom bomb.
Atom Change: (Decagon eye must be used) Sena will use her on body,change up the way her atom's are made up thus giving her the power to stay alive no matter how many time she is killed.
Atom Charge: (Decagon eye must be used) Sena super charges the person's atoms' in there body thus making them unstable,then they explode.
Magic moves when using the Tri-Delta seal
Changing time: (Tri-Delta seal used) Sena uses a very strange magic power to change up the time of thing's. like if someone attack's she can change that with time so that i never happened.
Black Beast: (Tri-Delta seal used) Sena uses a dark form of magic to summon a beast of super powerful energy making it hard to kill.
Light Shield: (Tri-Delta seal used) Sena uses a light magic to summon a shield made up of pure light.
Gk Clone: (Tri-Delta seal used) Sena makes a clone of her self you would not know which was which making it hard to find the real one.
Grand Bang: (Tri-Delta seal used) Sena summons all her powers to create a bomb the size of an air plane she then throws it at the enemy killing them with no prob.
Moves using the genius level's
Thinking Plane: Sena thinks of a great plane to trap the enemy once she get's the enemy there is no escape.
Quick Thinking: Sena thinks once more of a way to get away from the enemy once she get's away there is no catching her.
Planing Out: Sena plans out a move that she will use,once that moved is used the enemy is in for some trouble.
Thinking of the go: Sena thinks while she is under the thought of dieing once it's thought out the game is won.
Timed thinking: Sean will put her self to the test trying to come up with a quick way to beat the enemy.
Those are my justu's hope you love them XD